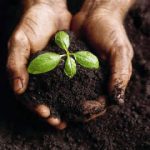 Your garden's topsoil in Heald Green holds the primary nutrients necessary for plant growth.
Watering and weeding your plants are not enough to ensure a fruitful yield. A healthy garden needs nutrient-rich soil to sustain its growth through different seasons. Quality topsoil reduces the need for costly fertilisers and plant boosters. If you want an organic garden, ensure you get topsoil from a reputable supplier. Naturally cultured topsoil is hard to find in the North West today due to long-term erosion and poor soil management. The soil in most urban areas has been depleted of nutrients and mixed with construction material. Many successful gardeners purchase topsoil from established landscaping companies such as ours.
We are a trusted topsoil and gardening service provider with a proven track record of excellent customer service. In Heald Green, our topsoil is second to none. We pay close attention to details and ensure our topsoil has all the necessary nutrients for your garden. Thus, we can prepare and supply the ideal topsoil you need. If you want to cultivate a lush lawn or turf, we have 8mm Screened Topsoil, which consists of sandy loam soil, free from lumps and stones. We also have Border Blend Soil, which is ideal for flowerbeds. Yet, we can supply our topsoil in 20 kg bags, bulk bags, and 10 or 20 Tonne Loose Loads.
We pride ourselves as one of the most reliable suppliers of topsoil in Heald Green. Moreover, we recognise your soil's role in ensuring your garden and lawn's health. Thus, if you need the best topsoil in the North West, contact Lindow Turf today. Apart from quality topsoil, we also supply freshly-cut, weed-free turf for domestic and commercial properties. We focus on organic sustainability and provide healthy slow-grown turf that will stand the test of time. Furthermore, we also guide our customers on the ideal lawn care for long-term sustainable outcomes, including the latest watering, feeding and mowing tips. As such, we are dedicated to providing exceptional customer service, and our testimonies from happy customers can prove our quality.