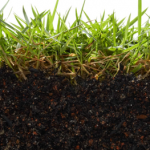 A turf supplier in Knutsford of note is available to supply excellent quality turf at excellent prices. Turf carefully grown from quality seed will provide the most beautiful lawn. Hen turf is cared for while it is growing, the result is a sturdy, beautiful and vibrant turf for any garden. we offer excellent quality turf to all our clients. Carefully selected grass seed, the right attention and harvesting at the right time results in our excellent quality turf. Whether you are looking to revitalise your own garden, sports field or office garden, our turf will do the trick.
We're proud of our great quality turf. In Knutsford, a turf supplier knows how to grow strong and hard wearing turf. We have many years of experience in growing turf. As such, we are pleased to offer high quality rolls of turf at competitive prices. The cultivars used for our turf will result in a shade tolerant, low maintenance turf with a good disease resistance. This means that your lawn will require minimal maintenance. It'll also remain lush and healthy. Our turf is fine in appearance and hard wearing with excellent all year round colour.
Hen you choose a professional turf supplier in Knutsford, you can rest assured of the quality of your new turf. If you'd like more details about our to grade turf, contact Lindow Turf today. Our turf is ideal for all applications, both commercial and domestic. It is suitable for sports fields, company gardens, and the smaller home garden. We've made it our mission to be the industry leaders for excellent quality turf. Additionally, we have market leading machinery at our disposal, and can give you the perfect cut of grass for lush green surfaces. As the leading turf supplier in the region, we're happy to provide you with the robust, healthy turf you're looking for.